If you have enjoyed a piece of music from the Scriptorium, or you think it is particularly worthy of note,
for whatever reason, why not add your recommendation to the Scriptorium record so that other users will know that someone rates it enough to recommend it.

You can now do this on the info page that accompanies each piece of music published on the Scriptorium.

On each of the main pages that list the music, you will see on the right hand side, a "More" link.
Clicking this link will take you to the information page for that piece of music.
On the foot of that information page, you will see the following :



Clicking on this will enable you to recommend the piece of music.

You will be presented with a CAPTCHA picture similar to this :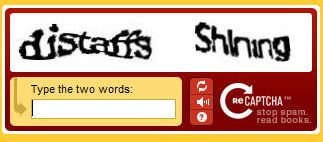 together with a "Add My Recommendation" button.



The CAPTCHA picture will contain two words. Please type the two words in the box provided, leaving a space between the two words, and then click the "Add my recommendatioon" button.

In the above example, you would type in distaffs Shining and click the button.

If the words are accepted, your recommendation will be submitted and added to the count for that piece of music.

If you cannot read the words displayed, click the top refresh icon

on the CAPTURE picture and you will be
offered a futher set of words to attempt.

If the words you type in are not accepted, then you will be given another set of words to try.

Once the words have been accepted, then your recommendation will be submitted and you
will receive a "thanks for the recommendation" message.

Periodically, a summary of recent recommendations will be published together with all time recommendations.